WELCOME TO OUR NEW TRADE WEBSITE

---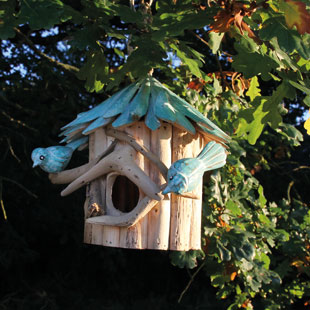 You'll have noticed we've made some changes to our website. We hope you find it easier to navigate and find the products you're looking for.
Below are some helpful hints. If you need further help, please do not hesitate to contact us.
Email: [email protected]
Telephone: 01904 670321
---
Logging in
Log in is now by email address rather than account code.

You will need to log in to see the trade prices and to be able to order online.
If you already have an online account with us you will need to set a password:
Click the "Sign in" link at the top left of the page.
Enter your email address and click the "Forgot your password?" link.
You should receive an email to set your password. Please follow the instructions on this email. If you don't receive an email (please check your junk/spam folder), please let us know, we may have an incorrect email address on our system.
If you don't have an online account
---
Account Information
When logged in, the Account page may be used for the following:
View your contact information and delivery address(es). Please let us know if anything is incorrect.
Add a previously placed online order to the shopping cart, to create a new order. (Please note orders placed before 22 January 2018 will not be shown.)
Change your password
Track online orders. (Please note orders placed before 22 January 2018 will not be shown.)
Log out
---
2019 Catalogue
Our new 2019 catalogue products are now available to view and order online. Many of the lines are in stock, the remainder are due shortly.
The "New/Back In" category divides into:
New Arrivals (new products in the catalogue which we have in stock)
Coming Soon (new products in the catalogue which are on their way to us - an approximate due date is shown on each product)
Back In (deliveries of replacement stock over the last few weeks which were previously out of stock)
---
Finding products
To find products, navigate through the menus to the categories and sub categories, or enter a product code or part of a description in the search bar, or use the "Quick Order" link as shown in the image.
Quick Order
Enter a product code and select the quantity. When you're happy with the selection, click "Add to Cart". You can do this one product at a time or select a number of products before adding to the cart.
---
Shipping costs
Shipping costs are based on order value and destination.
There are 5 destination zones:
UK Mainland
UK Highlands and Islands
Europe (zone 1)
Europe (zone 2)
Areas not covered above

---
No payment taken on the website
Just a reminder that we don't take payment on our website. We will invoice you when your order is ready to be shipped. This will be a pro-forma invoice if you do not have credit terms with us, in which case payment is required before we send out your goods.