MEET THE ARTISANS OF TAJA8
---
21 Steps in Making a Pill Box!



On a trip to India we had the privilege of meeting the artisans of Taja8 who create many of the Tara jewellery items that we sell. Taja8 is based in the village of Pataudi, 60 kilometres west of Delhi.
Until you actually see something being handmade it is hard to envisage the skill of the artisans and the complexity of the work.
The production process of Taja8's pillboxes, from the first cut of the metal sheet to the last polish of the finished article, involves 21 steps! The craftsmen work in a team to produce around 50 to 60 boxes a day.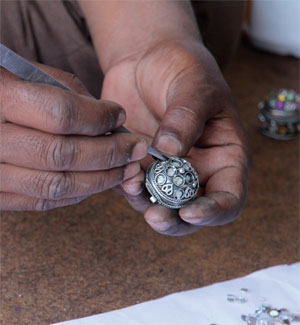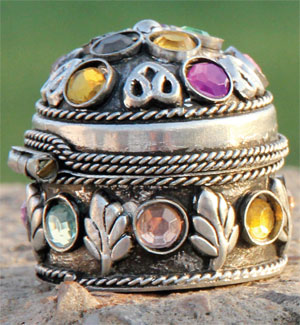 Main Categories

How Can We Help?

Our Aims & Ethics

Company Details

Shared Earth UK Ltd

1 Minster Gates

York YO1 7HL

United Kingdom

Company number: 07301731

VAT Reg Number: GB 100 578 544