Shared Earth's jute bag supplier receives coveted 'green award'
---
Shared Earth's jute bag supplier in Kolkata has become the first factory in eastern India to receive the 'Gold Standard' from the Indian Green Building Council (IGBC), a significant step in its stride towards championing environmental sustainability.
The Gold Standard is described by the IGBC as representing 'National Excellence' in areas such as site selection and planning, water and energy conservation, use of raw materials, indoor environmental quality, occupational health of workers, and design processes. Salient features include:
Solar power
An effluent treatment plant
Energy saving machines
A rainwater harvesting system
LED lights
Less water consuming plants and trees
They're an 'eco hero' supplier, at a time when global warming has become the key issue for humankind. "Just producing environmentally friendly bags is not enough for us," they say. "Our vision is to ensure a sustainable future, and this includes every step we undertake. The manufacturing of our products has to be done in the greenest way possible. we would sincerely like to thank IGBC for recognising our efforts in creating a minimum-waste, energy-efficient manufacturing infrastructure."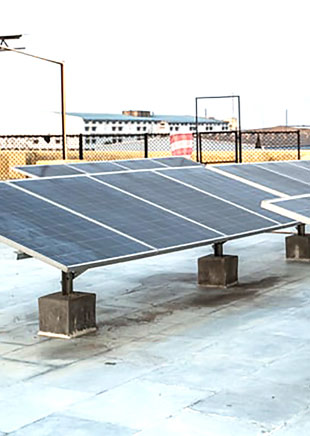 They have been exporting for 25 years and have supplied Shared Earth since 2008. We introduce new designs each year and their bags are one of our most popular ranges, appealing to a wider and wider audience as awareness about climate change and the need to tackle it grows. We're delighted to be able to supply a product which is not just an ideal alternative to plastic bags, it's also produced in such an exemplary way.
These bags are a beacon of hope in a country which already suffers badly from climate change. Greenhouse gases are kept to a minimum through energy saving machines, and millions of gallons of water are saved each year through the rainwater harvesting system. The importance of saving water is paramount in a hot country like India and less water-demanding plants and trees have also been planted to save this precious resource.