THE WOODCARVERS OF SAHARANPUR
---
Shared Earth has been buying carved wooden products from India for a very long time. The wood carvers of Saharanpur are rightly famous for their exceptionally intricate and beautiful sheesham wood boxes.
But the world is changing. In 2016 CITES (Convention on the Trade in Endangered Species) placed all 300 species of rosewood, including Sheesham ( Dalbergia sissoo ) under trade restrictions to protect them from extinction caused by over felling.
At Shared Earth we support all measures to protect the environment and the natural world and accept that these measures mean that every tree trunk must be certified as from a sustainable source. This takes time and costs money. We are therefore working with our supplier to switch away from Sheesham and towards more sustainable sources of wood. In practice this means mango wood for many of our Indian wood products.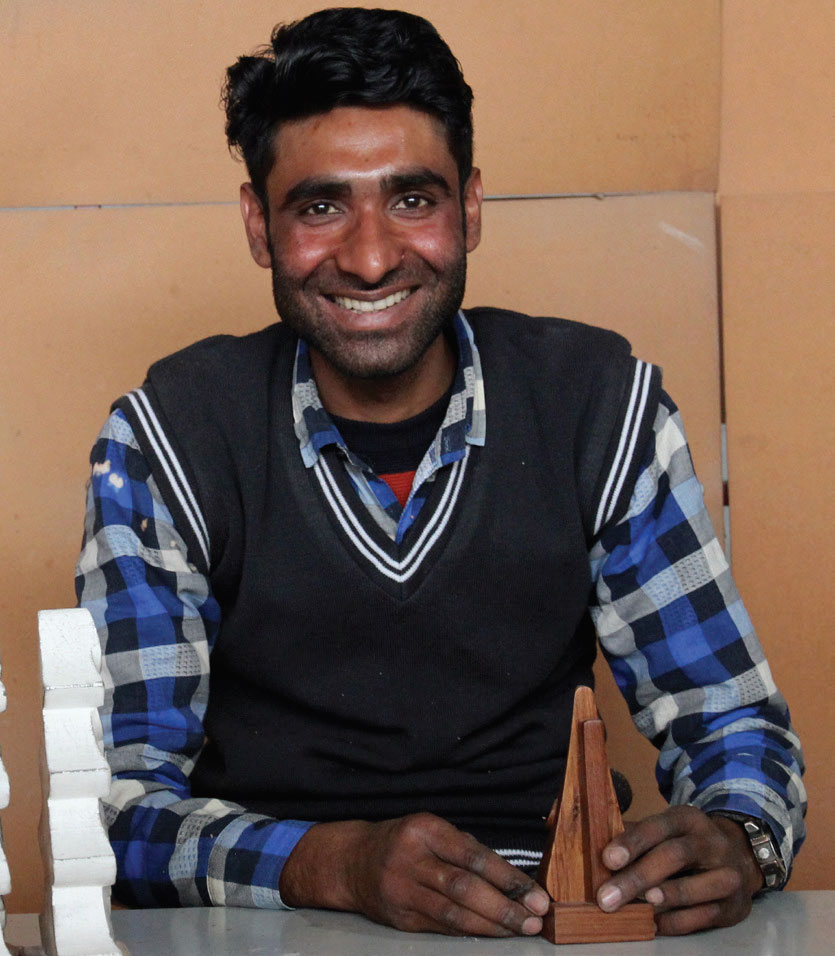 Sheesham wood - the puzzle box makers of Saharanpur
Working in the half-light of a darkened room away from the heat of the afternoon, the jigsaw rattles and knocks noisily as the master puzzle box maker deftly rotates a block of wood back and forth.
When he is done, the puzzle boxes move upstairs where a second craftsman waxes and polishes the boxes until they gleam.
Sheesham is a type of rosewood. It's is a protected species but limited harvesting is allowed on recognised plantations to protect the livelihoods of the many artisans who rely on it. Detailed documents are produced to ensure CITES regulations are adhered to.
Shared Earth is working with all our Indian suppliers to move away from Sheesham wood and onto more sustainable timbers such as mango wood, while supporting the artisans during the transition period.